Lawn Care, Yard & Pool Maintenance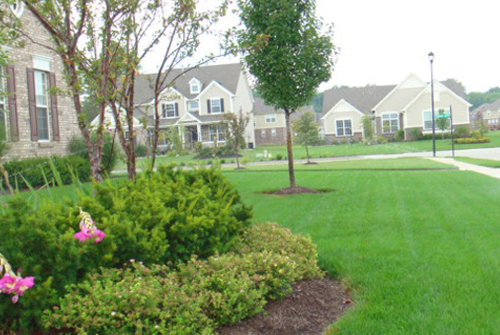 After taking the time to make your homestead beautiful with your landscaping and sprinkler system logically the next step is to maintain it. Who has time for that? We do! Here at The Peters Group, LLC we can keep your lawn perfectly manicured so all you need to do is sit back and relax. We will do all the work for you.
Lawn Care Services
Lawn Mowing
We will mow your lawn to your specifications. We can put you on an auto schedule so you do not have to call and schedule your Lawn Mowing every time.
Trimming
Trimming involves cleaning up the edges and hard to reach places.
Edging
Edging is creating defined edges to your landscapes, flower beds, & sidewalks.
Mulching
Mulching creates beautiful landscapes by laying mulch around areas such as trees, flower beds & etc.
Pruning
The Peters Group handles the pruning of shrubs, small trees, and flowerbeds.
Lawn Fertilization
Feeding your lawn keeps it healthy and beautiful.
Weed Control
A weed application will be applied to designated areas to control the growth of weeds.
Bug control
A bug application will be applied to designated areas to control bug population.
Leaf Blowing
Leaf blowing includes the removal of leaves from the landscape.
Snow Removal
Snow removal services include the removal of snow from your sidewalks & driveways as well as salting to prevent icy buildup.
The Peters Group is your all in one stop for all things Lawn care in the Indianapolis area. The best part about using The Peters Group as both your Irrigation specialists and Lawn Maintenance Care providers is we already know where your Sprinkler Heads are and will be less likely to sever one of them.
Call us today for a quote on your services and ask about packages and discounts we are running.