Vegetable Garden Irrigation
Flowers, Vegetable Pots, Planters, and Window Boxes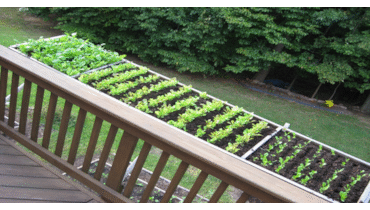 In these stressful times of much uncertainty we are offering you an alternative to relieve stress by having vegetables produced via pots and flowers to brighten your day and surroundings. Now you can have it and at the same time when the sprinkler system is winterized the drip system which provides water will be cleaned out to avoid freezing.
Our Process
We will order the large flowerpots, the pots should be at least 5 feet tall to allow for deep root growth to achieve the kind of vegetable produce you will want. A separate wheel carriage will be ordered to move the pots around as needed. Trellises will then be added to the flowerpots so that the vegetables will have support for the high growth that will result and to hold the plant up as they bear. Also, flowers can be planted along with the vegetables along the rim of the pots or in separate pots. We can plant flowerpots, and hang as planters or we can install window boxes and plant the flowers.
Garden Watering and Drip Irrigation
We only use potted soil and fertilizer. A drip irrigation is added to the pots, planters and window boxes along with a timer which will time the watering process as needed. If there is already an existing irrigation system the flower and vegetable pots can be timed on its separate program.
For additional information, and photos of gardens, planters, pots, and window boxes, download our Vegetable Garden PDF.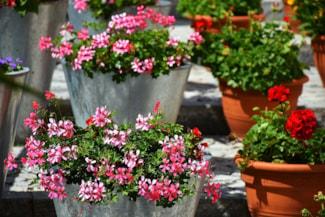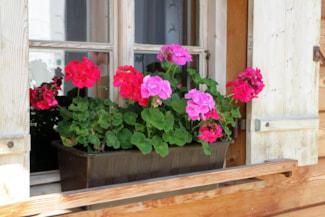 Yard and Outdoor Home Services
For information on specific projects around Central Indiana, including Indianapolis, Carmel, Westfield, Zionsville, Fishers, Noblesville, Avon, and Beech Grove, visit our Landscape Design Project Gallery Also, check out our other yard and outdoor home services.