Landscaping Services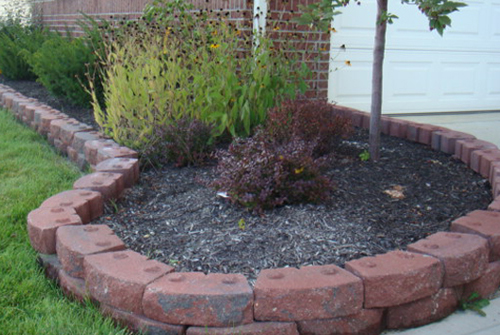 Landscaping your property is one of the most daunting tasks. As many people drive through neighborhoods they may see all these beautifully done yards and think to themselves how can I apply this to my yard? How do I even start? The answer is calling The Peters Group! We can help. We will walk our clients through the landscape design process. Our designer will work with the client to create their perfect paradise. From there we will do the work to bring the creation to life!
Landscape Solutions and Projects
To create these projects we use the following services to meet your needs.
Description of Services
Landscape Bed Design
A landscape design expert can provide you with a unique and customized design including plants, flowers, and shrubbery and tree options. Don't have a green thumb? We can also maintain your landscape design.
Seasonal Flower Installation
Whether you want to enjoy your flowers at the peak of the season, or you want bulbs at the end, our team can ensure a beautiful lawn year round.
Tree & Shrub Installation, Trimming & Pruning
We offer professional design and installation for all of your tree and shrub needs. We can also keep your shrubs and trees growing beautiful and healthy with our trimming and pruning services.
Mulch Installation & Bed Edging
Using mulch in your landscape will only increase the beauty of your lawn. Mulch also helps keep your soil moist and lowers the risk for erosion and weed growth. Create a barrier and define your mulch beds by edging!
Sod & Seeding
Need grass? We can bring life to your lawn with either sod or seed.
Decorative Stones | Boulders | Retainer Walls
Display your landscape bed by incorporating your choice of decorative stones, boulders or boxes.
Water Features
From waterfalls to Koi ponds, we can provide you with the perfect water feature to add beauty to your landscape.
For information on specific projects around Indianapolis, visit our Landscape Design Project Gallery. And now that you have the outside paradise your always craved check out our lawn care services page to help maintain your paradise!!