Problem with Ugly Rust Stains?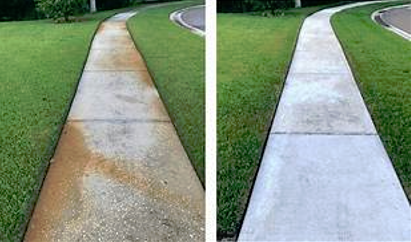 Do you have rust stains on your sidewalks, driveway, patio, or fences? If you do have that rust staining problem then you most likely have an irrigation system that runs on well water. That well water that keeps your water bill down can also cause unsightly staining because of the high iron, manganese, and calcium content of the water.
Rust Stain Prevention - How to Stop Rust Staining from a Well Water Irrigation System
The Peters Group can install a well water irrigation system that prevents rusting and staining, so your property looks clean again. Visit our Well Water Irrigation Systems page to learn more.