Who wants to be in left out in the dark at night? Whether due to individual comfort levels or security concerns, many individuals and families don't want to come home to a dark home and yard after the sun goes down.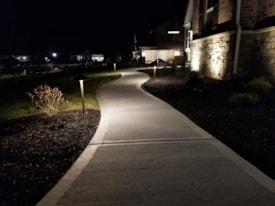 The secret to solving that problem is outdoor lighting for your home. Now days there are many options for reasonably priced outdoor, landscape, and security lighting, including solar operated lighting, or lights that are timer programmed, or a lighting system run from your smartphone using an app. You can have low voltage LED lighting fixtures placed at certain points of your property, like under trees, shrubs, along walkways and driveways, alongside pools, behind pools, or even inside pools.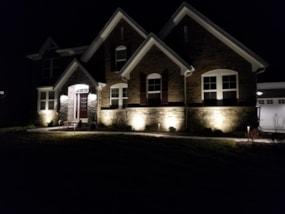 With specific placement of fixtures different effects can be achieved from a broad spectrum of lighting including Wall-Wash, Up-Lighting, or Spot-Lighting to accent trees, shrubs or physical features of the building, or Down-Lighting from trees, as well as Path-Lighting where pathways, driveways, or traffic areas are highlighted. Other options include Moon-Lighting, where focusing the light intensity downward imitates the lighting of the moon, or Shadow-Lighting, where focusing the light intensity creates shadows on adjacent objects from the light source, as well as Cross-Lighting, to focus the light intensity to cross each other from two light sources place some distance apart. Additionally, Silhouette-Back Lighting, where focusing the light intensity on particular objects creates shadows, or Deck-Lighting, where focusing the light intensity on the unique structures of the deck, such as under rails, along-side steps, can create a nice atmosphere.
Give your property (and family) protection, while improving the visibility of your outdoor living space with outdoor and landscape lighting elements that will enhance the design and usability of your yard.